Summer is here – how's the temperature
holding up in your city? Are you being barbequed like roasted chestnuts on an
open fire or just feeling lukewarm in the Himalayas?
<copy
Photo provided by: Washington Post
copy>
For sure, we're all feeling the heat wave,
Squidward included! Hang in there!
<copy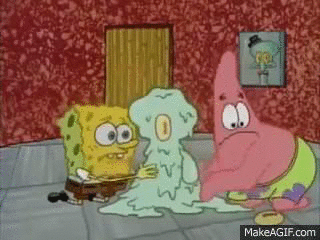 Photo provided by: MakeAGIF.com
copy>
Undoubtedly there's been some recent (over
the course of several decades, of course) changes in our atmosphere. This yearwe're
feeling the side-effects of high-intensity temperatures, whether that's a snowy
April or beach-like Christmas, some variations of subtropical weather are
hitting us. The unluckly ones felt the short-term fluctuation of wind(tornados)
and global warming (Freezing afternoons in Chicago, inferno evenings in
California). Global warming is without a doubt a huge influence on the extreme
weather conditions.
<copy
Photo provided by: Imgur.com
copy>
<copy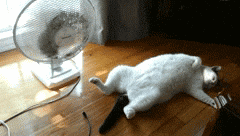 Provided by: wifflegif.com
copy>
I won't go into the nuts and bolts of why
this is happening. But what simple, yet favorite methods we can do to avoid the
heat this summer and stay cool!
Mung Bean Soup (aka, the green bean soup)
<copy
Provided by: Z Living
copy>
There's a special group of minorities around
the world who believe that this chilled green bean soup can eliminate anxiety
and dramatically lower body temperatures when served chilled. Mung Bean Soup with
pinches of kelp is actually a classicsweet dish in Cantonese cuisine.
Chilled Watermelon
<copy
Photo provided by: warwickvalleyoliveoil.com
copy>
Chilled watermelon is always a popular summer
treat. Eating mouthfuls of crisp, mouth-watering savory juicy sweet watermelon
is not only refreshing and quenches thirst, but significantly helps keep the
body hydrated and fully-energized. Very important and needed when the body is
burning calories during the summer heat! Wowie, isn't that sweet tasting watermelon
a great sensation?
Chilled noodles /w sweet red peppers
<copy
Photo provided by: Simply Gluten Free
copy>
Yum for lunch, enough said.
Swimming
<copy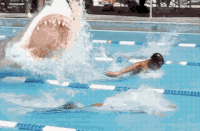 Photo provided by: Giphy
copy>
Swim Philips, swim!
Hide in the Freezer!
<copy
Photo provided by: vikieshanks.com
copy>
Spin that fan!
<copy
Photo provided by: gif.com
copy>
Nothing is better than an AC!
<copy
Photo provided by: WiffleGif
copy>
Picture this: laying in PJs in anicy cool
air-conditioned room, just finished eating chilled watermelon, and snoozing
your day away!
<copy
Photo provided by: Tenor
copy>
How are you planning to stay cool this summer? Tell us in our Facebook comments and we'll post it!
<copy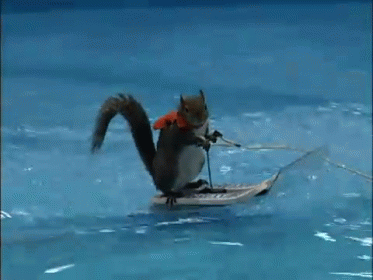 Photo provided by: SummeratHome
copy>